Kindermusik is for everyone.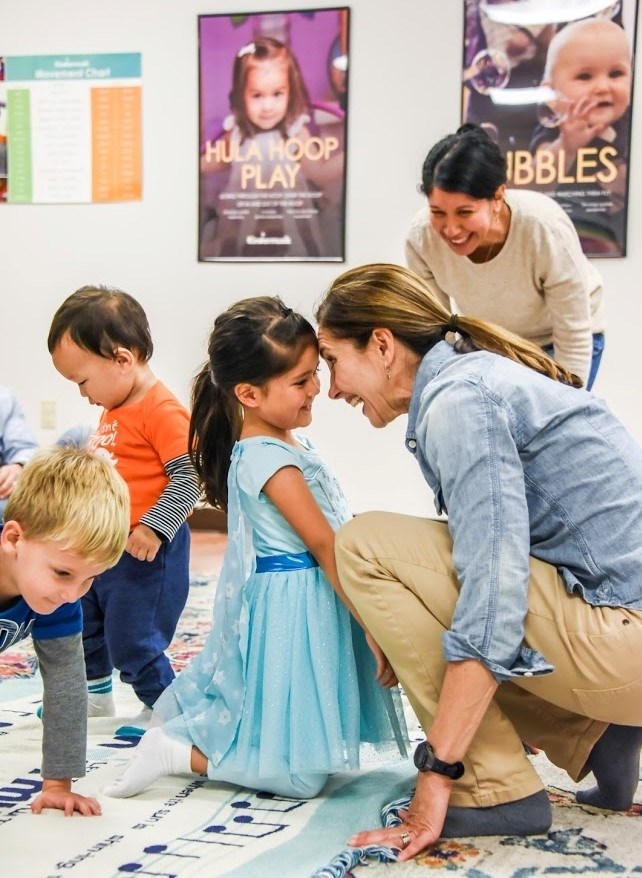 These things will never change.
In this current world full of nothing but change, some things don't change: Kids keep growing up. Parents still juggle many balls. Kindermusik still provides you with the highest quality research driven curriculum to help you and your child bloom and grow together. We personally continue to provide a learning sanctuary where cleanliness and sanitation have always been and continues to be a top priority.
Welcome to a Magical Musical World
We believe the best start in every child's life is a musical one! Through Kindermusik each child is encouraged to grow, sing, move, discover, explore and play. From the moment we say hello, we care about getting know you and your child so we can focus on what makes them special and determine the best approach for their optimal learning and enjoyment. We are committed to creating a learning environment where you and your children feel connected, safe, valued, nurtured and at home. Your family is our family. And this is why we are so excited to bring you more Kindermusik--both in-person at our studios and virtually online. We are also excited to offer outdoor Kindermusik classes, too.
"I was looking for a way to enhance my son's learning and development while giving him an opportunity to grow socially. Kindermusik has exceeded my expectations! The classes are inviting, engaging, and leave a lasting impression on even the youngest child. My son looks forward to the weekly classes, monthly themes and fun activities...I highly recommend Miss Samantha's Kindermusik classes to anyone looking for a wonderful way to connect with your child while fostering a love of music and learning!" C.T., Kindermusik Mom